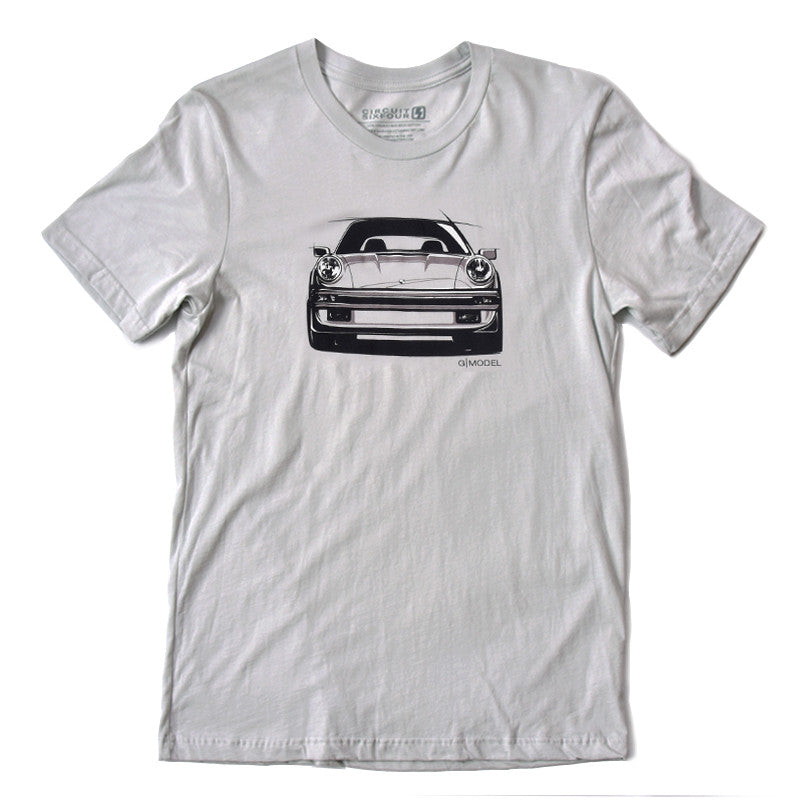 Porsche 911 - G Model
The End: 1974-1989
The 911 was supposed to be replaced by the 928 in this cycle. The SC which stood for "Super Carrera" was supposed to be the last of the 911's. Fortunately, 911 enthusiasts and Peter Schutz weren't going to let that happen, and sales kept the 911 alive. The G-model cars are revered because of their bulletproof mechanics, high quality materials and hand built production. The G model is the basis of probably the most dominant endurance race cars ever, which is the 935. The 935 is in a party of very few production based cars to have an outright victory over prototype race cars in the 24 hours of Le Mans.
Porsche 911 G-Model 3 Color Print on a Silver Shirt.
Hand printed with eco friendly water based inks in Huntington Beach, California on the highest quality T-shirt available.  This 100% super soft, combed and ring-spun cotton shirt has a modern yet classic fit and is sourced from LA based company.