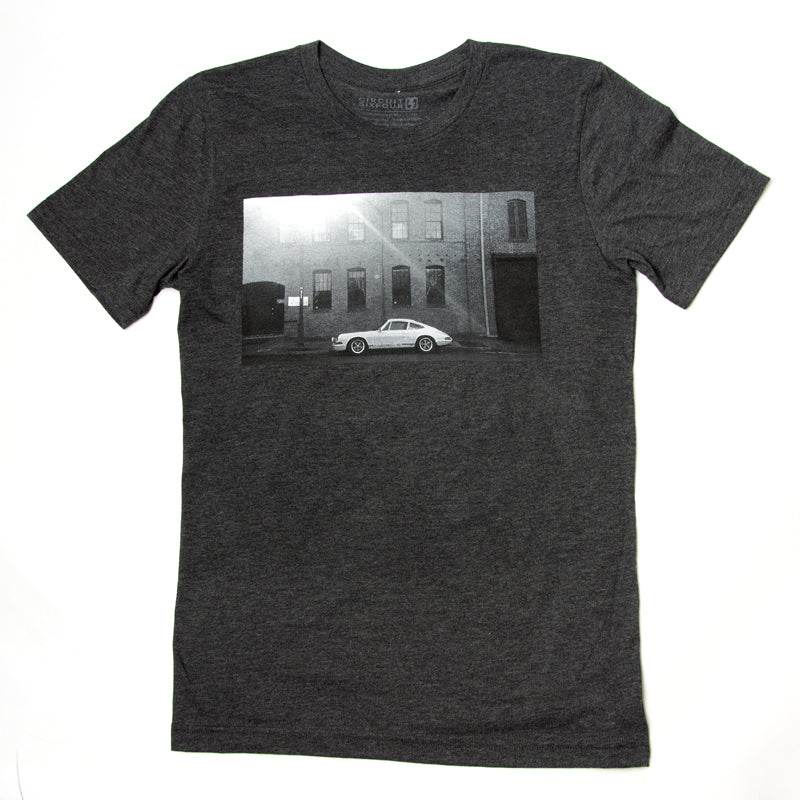 EASY Porsche
I wanted to catch the vibe of the Porsche culture I hold dear.  I decided I wanted to make something that captures the EASY (European Auto Salvage Yard), R Gruppe/F6R and NorCal Porsche scene.
The Picture was taken at EASY First Saturday, which is like a Cars and Coffee for the R Gruppe and like minded Porsche enthusiast that happens once a month.
The Car according to Cris Huergas has a long R Gruppe history.  It became an R Gruppe car in California years ago before being sold out of state.  Recently, it was brought back to California by R Gruppe members Erik Kolstoe and Jennifer Sloan and regained it's R Gruppe status.
Cris wanted to help me write the description above as I did not know the history of the car.  As you know Cris is no longer with us.  I went to a birthday party for him on January 4th 2020 and of all the cars that were at his party he wanted to go for a spin in Jennifer and Erik's car.  This was the last Porsche he rode in before he died January 6th 2020.    
Hand printed with eco friendly water based inks in Huntington Beach, California on the highest quality T-shirt available.  This 100% super soft, combed and ring-spun cotton shirt has a modern yet classic fit and is sourced from LA based company.