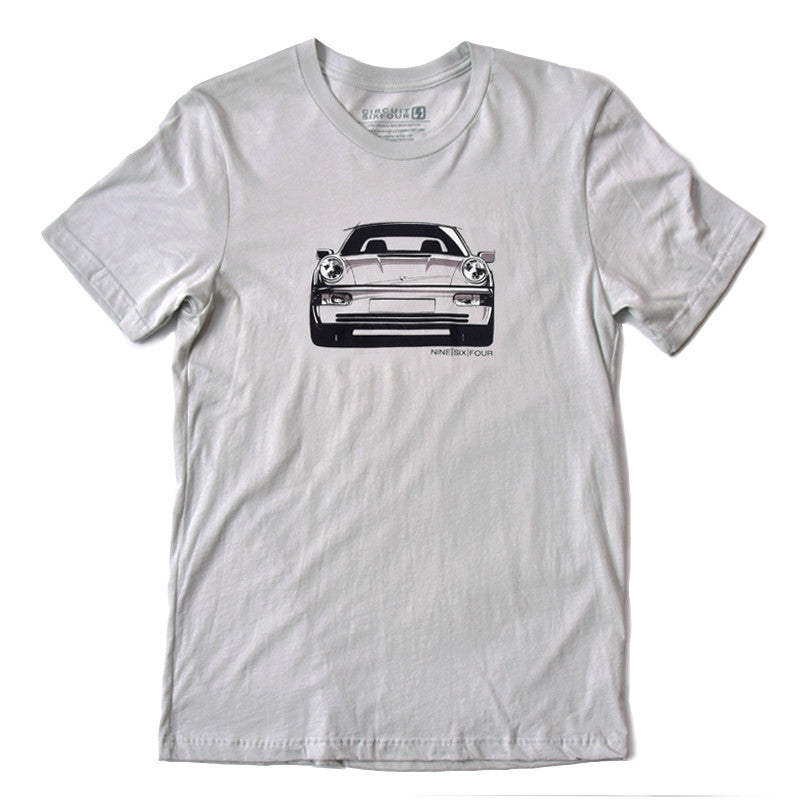 Porsche 911 - NINE SIX FOUR
The Survivor: 1989-1994
Porsche had spent a lot of money developing the 964, but it was released right into a recession. So from the very beginning, the 964 was fighting an undeserved uphill battle. It's only recently overcome this in recent years. The 964 took the first major step to modernize the car for the general public by equipping the car with a Tiptronic, ABS, power steering, airbags, AWD and coil springs over the traditional Torsion Bars. The 964 is revered because it was the last of the classic 911 styling, but with more modern features.
Porsche 911 Nine Six Four 3 Color Print.  Available on both a silver and a red shirt.
Hand printed with eco friendly water based inks in Huntington Beach, California on the highest quality T-shirt available.  This 100% super soft, combed and ring-spun cotton shirt has a modern yet classic fit and is sourced from LA based company.