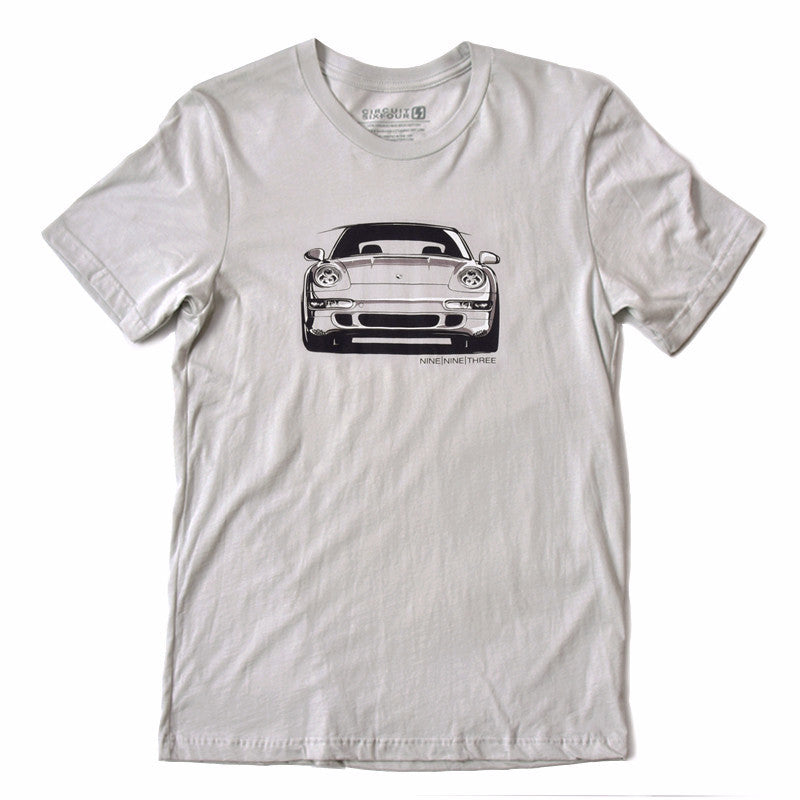 Porsche 911 - NINE NINE THREE
The Savior: 1995-1998
The 993 came in just in the nick of time when the company was really hurting. The new styling and Multi-link rear suspension gave the car a much needed boost in sales. The 993 took big steps with the rear suspension and such to make it a car that was more of a multi-purpose car that tried to cure lift-off oversteer. The 993 is revered as the last air-cooled 911 and some see it as the pinnacle of the air-cooled 911's.
Porsche 911 Nine Nine Three 3 Color Print. Available on both a silver shirt and a light blue/grey.
Hand printed with eco friendly water based inks in Huntington Beach, California on the highest quality T-shirt available.  This 100% super soft, combed and ring-spun cotton shirt has a modern yet classic fit and is sourced from LA based company.