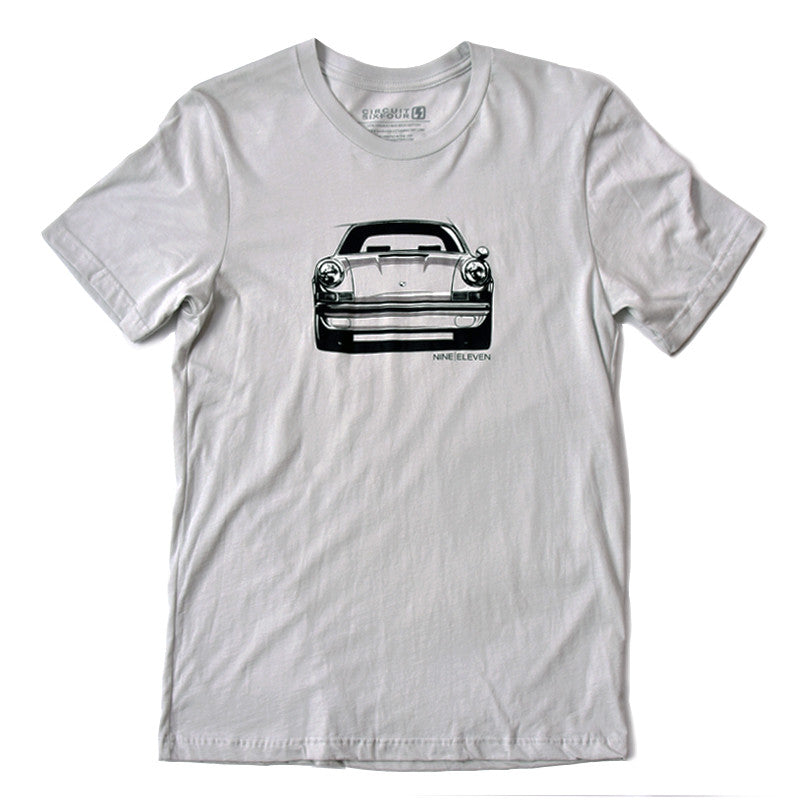 Porsche 911 - Classic
The Beginning: 1964-1973
These classic 911's were referred to as the pre-impact bumper cars or longhoods. This design that started it all, and who's styling is still recognizable in today's 911, was designed by Ferdinand "Butzi" Porsche. The early 911's are revered because of their simple and austere driver focus. They are super lightweight and their smaller wheels and tires make for a really fun drive. These cars are the basis for the cars that won the European Rally Championship from 1966-1969. They also collected outright wins at the 24 Hours of Daytona and 12 Hours of Sebring.
Porsche 911 Classic. 3 Color Print. Available on both light silver and leaf green shirt.
Hand printed with eco friendly water based inks in Huntington Beach, California on the highest quality T-shirt available.  This 100% super soft, combed and ring-spun cotton shirt has a modern yet classic fit and is sourced from LA based company.